Kevin Kelley – Variety Artist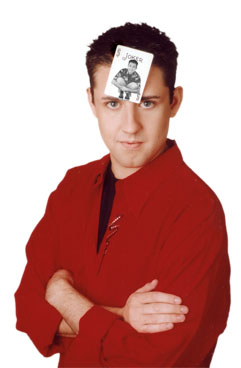 Born and raised in Philadelphia, PA – Kevin is a skilled slight of hand artist as well as a variety entertainer. Mr. Kelley's fascination with performing began at the age of five when he received a toy magic set from his grandmother. Since then he has expanded his skills to include magic, illusions, stilt walking, balloon sculpting, fire eating, juggling, clowning and more.
Upon graduating High School in 1998, the Showboat Casino in Atlantic City, NJ made Kevin their youngest resident entertainer ever. Since that time, he has been performing in casinos throughout Atlantic City and doing corporate events across the country.
Currently, Kevin resides in New York City where he continually keeps audiences of all ages laughing, amazed, and thoroughly entertained.
CLICK HERE TO VIEW A LIST OF KEVIN'S TALENTS
Kevin's Clients Include: